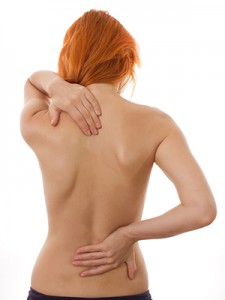 Alex Probert graduated from the British School of Osteopathy (BSO) with an honours degree in Osteopathy in 1997. She worked in Somerset and went on to establish her own London practice, at the same time returning to the BSO to take up a post as clinic tutor.
Professional Accreditation
Alex has fulfilled the statutory requirements of the General Osteopathic Council (GOsC) and is a full member of their register. It is a legal requirement that all osteopaths must be a member of the GOsC. She is keen to keep developing her osteopathic knowledge and to this end has recently completed a process for the General Osteopathic Council to help the forthcoming revalidation for osteopaths.
Alex is a recognised provider of Osteopathic care for most Health Insurance companies such as Bupa, AXAPPP, Aviva, Simply Health, Cigna, Helix Health.
Osteopathy Treatment
Alex has been practising in Ludlow since 2003 and Hereford since 2009 treating patients of all ages with a variety of problems, she has recently widened her osteopathic abilities to include treatment of small animals. She is always happy to explain the nature of any treatment proposed or given. If you have any worries or concerns please feel free to talk them through with her. Alex started to practice osteopathy near Hereford in September 2013.
Having Suffered from a slipped disc and Sciatic pain last year, Alex's excellent advice and treatment has not only got rid of all my pain and discomfort but has allowed me to grow vegetables, wield my chainsaw and mow the lawns. An excellent practitioner and someone who can also make you feel better by their kindness, concern and good humour
Mr L, Craven Arms
I would highly recommend Alex who has treated me for a number of years. Alex is very gentle but very effective. I always come away feeling much straighter and more comfortable.
Ms F, Church Stretton